GD90 Trace Applications
Glow discharge mass spectrometry (GDMS) is a mature, versatile technique for the direct determination of elemental content (matrix to sub-trace) in a variety of materials. The GD90 Trace from MSI is capable of many different types of analyses, and can accommodate just about any sample purity, matrix and geometry.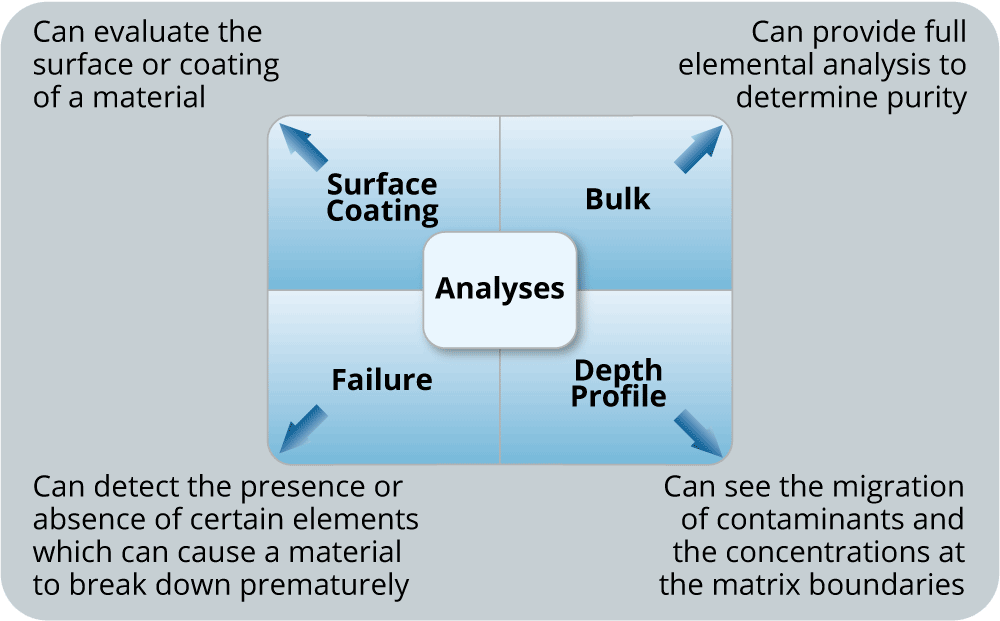 Sample Types
All types of materials can be analysed, from alloys to >9N. The samples that we analyse on the GD90 are typically pins 2mm x 2mm x 20mm (or ∼3mm ø x 20mm) or flat blocks ∼15mm x ∼15mm x >1mm, but many other types of sample geometries can be accommodated by mounting them on a secondary binder. Some examples of irregular type samples which can be analysed are:
granular powders
fine powders
thin foils (<1µm)
wafers
shot pellets
waste products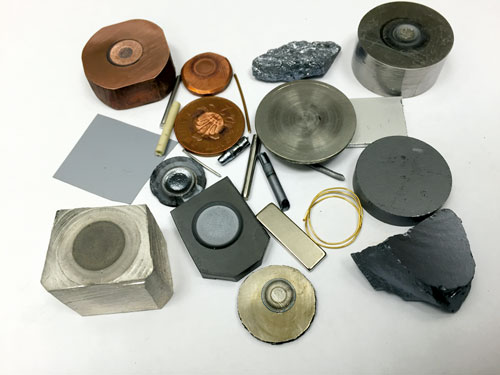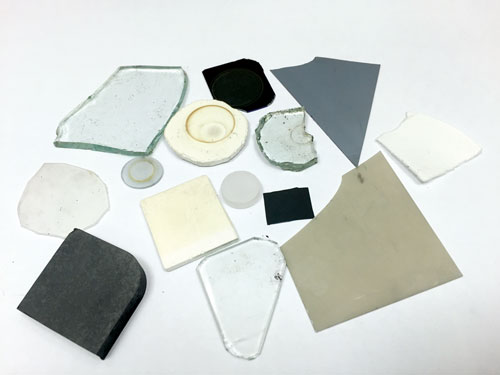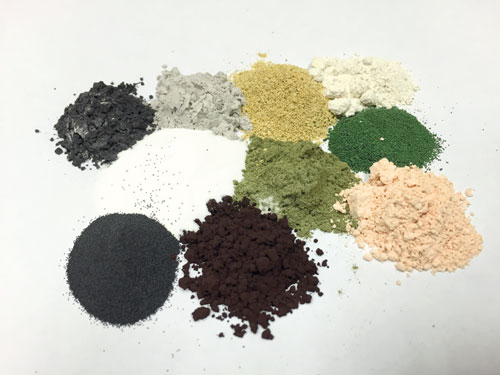 Oxides and other non-conductive materials can be analysed in direct current mode (DC) by mounting them on a secondary conductive binder, typically indium. Generally, this is a simple, quick procedure which can be done manually. Additionally due to cryo-cooling of the GD cell, low melting point materials such as tin (Sn), antimony (Sb), indium (In) and gallium (Ga) can be analysed.
See our GDMS and GD90 Trace - Time Resolved Analysis pages for more information.